Factsheet
Release date:
March 1, 2016

Platforms:
Google Play
Price:
$1.99 Free!
Meet the Team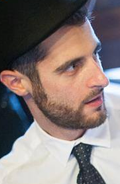 Jonathan Rubinger
Project Lead, Engineer
Designer/engineer Jonathan Rubinger wrote his first BASIC text adventure at age 8 and hasn't stopped making games since. A 5-year veteran of Boston's AAA scene, JR spent his 20s in the audio departments at Harmonix and Irrational Games, placing musical notes in Rock Band and carrying BioShock Infinite's dialogue pipeline to ship. Now a mobile engineer at GSN Games, JR spends his free time arguing about jump physics and playing keyboards in The Ward Eights with Chris and other Harmonix alumni.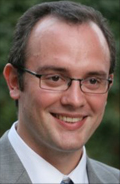 Francois Roughol
Game & Level Design
As a game designer and producer, Francois Roughol has been a senior developer on several of the most acclaimed AAA game titles in the past decade, including Bioshock Infinite for Irrational Games, Crysis 2 for Crytek, and Assassin's Creed 2 and Prince of Persia for Ubisoft. His early background in product marketing and advertising set a strong foundation for understanding consumer entertainment products. He now works as Senior Mission Designer at Sony Sucker Punch in Seattle, a major console studio known for their Infamous hit game franchise.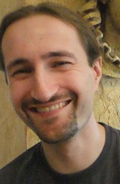 Chris Wilson
Music & Sound FX
Chris Wilson is a composer, sound designer, audio engineer, musician, and co-founder of the audio outsource firm SkewSound, with over 12 years of experience in a wide range of audio fields. His credits include the AAA games such as the Rock Band franchise and Fantasia: Music Evolved (Harmonix); indie games such as Grim Dawn (Crate Entertainment), Chariot (Frima), and Lost Within (Amazon Games); and the grammy award winning classical album Lorraine Hunt Lieberson Sings Peter Lieberson: Neruda Songs, performed by the Boston Symphony Orchestra. Chris also plays guitar in the Boston based party band The Ward Eights.